International Science-Policy Conference
on Climate Change in Pakistan

18-20 December,
Islamabad

Conference Schedule

| | |
| --- | --- |
| Abstract Submission Deadline | October 02, 2017 |
| Notification of Abstract Acceptance/Rejection | October 10, 2017 |
| Full Paper Submission Deadline | November 28, 2017 |
| Full Paper Acceptance/Rejection | December 05, 2017 |
| Conference Date | December 18-20, 2017 |

International
Science-Policy Conference on Climate Change in Pakistan
18-20 December, Islamabad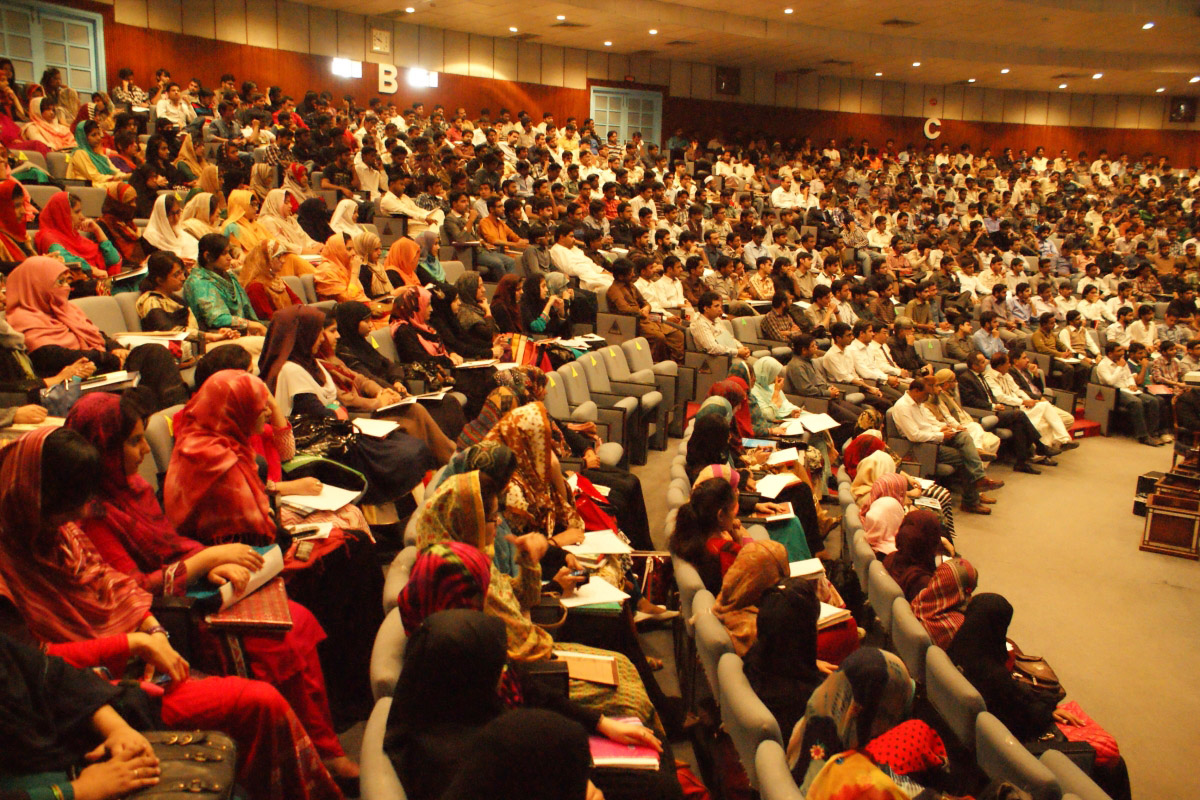 Introduction
Pakistan is among the top ten most affected countries on the Global Climate Risk Index (CRI, 2016), and currently faces a number of climate-related challenges, including rising temperatures, unpredictable changes in precipitation patterns, increased frequency and intensity of extreme weather events, recurring droughts and floods, groundwater pollution, rising sea levels, potential for heightened conflicts over water rights between riparian regions, increased health risks due to changes in disease vectors, environmental degradation, especially of water-related ecosystems, declining agricultural productivity, and governance issues associated with these stresses.
It is well known, most of climate-related stresses operate through the hydrological cycle. Climate change affects the volume and variability of inflows (including glacier and snow melt as well as precipitation), which in turns poses threats to food security, the safety of water-related (and other) infrastructure, civic services, human health and hygiene, the health of water-related ecosystems, and hydropower generation and energy security.
Conference Objectives
The conference presents an opportunity for stakeholders to deliberate on Pakistan's development in the context of climate change. The event will provide: (a) an initial mapping of efforts being undertaken to alleviate the impacts of climate change, (b) an assessment of knowledge and capacity needs and priorities that better reflect the Pakistani development context, and (c) a stimulating environment with the intention to yield innovative ideas and grounds for implementation.
Concretely, the conference program seeks to highlight the need for improved climate-related research and information for Pakistan, as well as to strengthen the science-policy interface
Improving scientific understanding of changing climate and associated impacts on socio-economic sectors.

Developing policy recommendations to address climate change challenges affecting Pakistan's development.

Promoting coordination among researchers and institutions working on different aspects of climate change in Pakistan and facilitating their collaboration with international scientists and experts engaged in similar research activities.

Sharing of knowledge and best practices on adaptation strategies, including capacity building of national institutions and experts.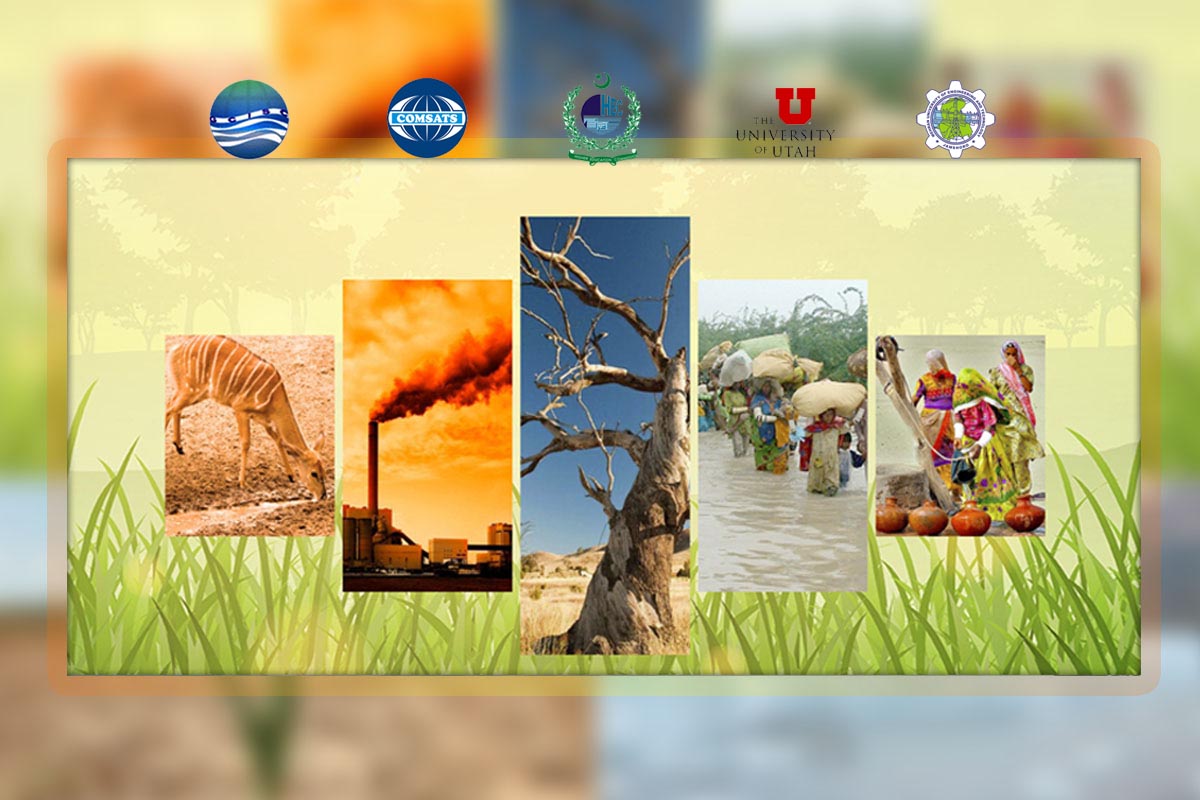 Conference Schedule
Abstract Submission Deadline
02 October 2017
Notification of Abstract Acceptance/Rejection
10 October 2017
Full Paper Submission Deadline
28 November 2017
Full Paper Acceptance/Rejection
05 December 2017
Conference date
18-20 December 2017
Conference Venue Marriott Hotel Islamabad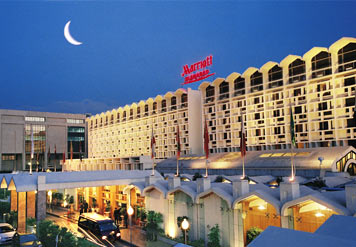 Contact Details:
Ghulam Hussain Dars
Assistant Professor/Conference Coordinator
E-mail: ghdars.uspcasw@faculty.muet.edu.pk
Cell: 0333 2806 506
U.S.-Pakistan Centers for Advanced Studies in Water
Mehran University of Engineering and Technology,
Jamshoro-76062, Sindh - Pakistan
+92-22-2771226
uspcasw@admin.muet.edu.pk
water.muet.edu.pk
Dr. M. Zia-ur-Rahman Hashmi
Head, Water Resources & Glaciology Section/Conference Coordinator
E-mail: ziahashmi77@gmail.com
Phone: 051-9262717
Global Change Impact Studies Centre
6th Floor, Emigration Tower,
10-Mauve Area, G-8/1, Islamabad, Pakistan
+92-51-9262712-13
gcisc.gov.pk@gmail.com
www.gcisc.org.pk